Dr. Drew C. Duquette, BS, DC, CFMP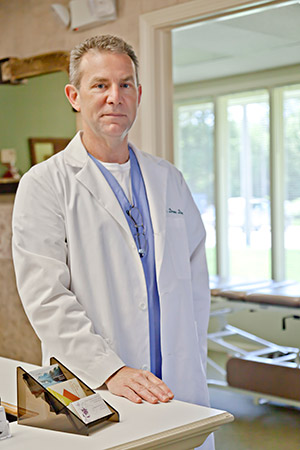 Dr. Drew C. Duquette, before practicing Functional Medicine in Bloomington Illinois, began his career as a Chiropractic Physician in 1980. He hails from Michigan, where he studied chemistry and biology at the University of Michigan. Dr. Duquette also holds a BS degree in human biology. His post-graduate studies in Functional Medicine have led him to develop a break-through system of highly effective traditional and alternative methods designed to help patients with serious chronic health needs. Dr. Duquette is currently authoring several books to better help people understand how to achieve real health without drugs or surgery.
Dr. Duquette is a Certified Functional Medicine Practitioner and a dynamic new voice in the Functional Medicine approach to treating Fibromyalgia, Migraine Headaches, IBS, Thyroid problems and other chronic illness in central Illinois.
---
Kendra Duquette
​Meet Kendra Duquette! Kendra is Dr. Duquette's wife and partner in Functional Medicine and the Preventative Health Approach. She works closely with Dr. Duquette and his patients as they go through their recovery program from start to finish. Kendra has vast expertise in the fields of nutrition/lifestyle/environment and holds a deep understanding of what it takes to get healthy and stay healthy. She has dedicated most of her adult life, through various enterprises, to inspiring people to take a proactive approach to their health. She has served to empower them through education, tools and resources that focus on the cause and prevention of chronic disease. Having recovered from debilitating health issues herself, she is living proof in the power of Functional Medicine, proper nutrition and healthy living principles. Kendra is a certified Preventative Health Practitioner(PHP), functional medicine health coach and founder of Take Your Health Back Now. We are proud to have her on our team.
---
Jenni Wise
Meet Jenni Wise! Jenni is currently a Preventative Health Practitioner (PHP), Co-Founder of Take Your Health Back Now! and the Client Coordinator at our clinic. Like most of us today, Jenni has experienced the hardship disease and dysfunction can cause among family and friends. It was impossible for her not to notice and connect the significant increases in Cancer, Autoimmune Diseases, Digestive Disorders as well as Mental Health Issues, Chronic Pain and Fatigue with the increasing environmental toxins and diminishing health of our natural environment. Her passion is to empower others to rescue themselves from a life full of disease, dysfunction, and toxins so they can find their path to health, happiness, and their best selves and we are happy to have her following that passion at Duquette Functional Medicine!